Probes and Components
Component Engineering offers a wide range of work-holding solutions, inspection probes and triggers, and CMM tooling aids, designed to your specifications to ensure consistent quality parts.   
Component Engineering offers a wide range of work-holding solutions and design capabilities to ensure consistent finished parts.
Options Include:
Probes, Probe Accessories and Probe Components
CMM Tooling Aids
SPC Triggers and Set Masters
Indicator Adaptors
PROBES, PROBE ACCESSORIES AND PROBE COMPONENTS
Proprietary TruPosition® Probes verify hole or slot location meet defined tolerancecs for True Position.  Options include handheld and automation probes with optional 3rd axis capabilities to collect variable surface data.
PROBES
Digital Probes – Allows for checking hole position with digital readouts.
Manual Probes – Allows for checking hole position with the use of an indicator or LMI 200.
Analog Probes – Checks for hole location with the use of a compatible data collector.
LVDT Probes – Measures hole location at extreme tolerances.  Typically integrated within an automated quality inspection quality inspection solution.
Pneumatic Probes – Allows for fast checking of hole positions in automated applications.  Available with optional 3rd Axis probe for surface measuring capabilities.
Probe Accessories
Digital Interface Box
Digital Interface Cable
Analog Interface Cable
Custom Probe Tips
Offset Calibration Master
Certification Master Bushings
3rd Axis Probe Certification Master
Probe Components
Probe Blocks
Stop Screw Set
Orientation Rings
CMM TOOLING AIDS
Used for locating Component Engineering Probe Blocks in a three-axis coordinate system. The tooling aid has (2) 12mm tooling balls in each end that are concentric to the O.D. One end is located at the X,Y,Z, coordinate of the hole, the other end is a point normal (perpendicular) to the surface and equal to the centerline distance of the tooling balls. A CMM can now measure the location of the tooling balls to verify if the block is located properly, and if the 3rd axis stop is set to the proper distance from the surface.
SPC TRIGGERS AND SET MASTERS
SPC triggers are designed to work in tight areas, using low-profile design to gather readings from difficult positions. Simply insert your preset indicator or LMI 200 into the bushing to gather quick and reliable data.
Triggers are currently available in off-the-shelf configurations.
Three offset options are available: 31mm, 50mm, and 55mm.
Arm Lengths: Short and long arm.
Configurations: Right or left handed, right angle transfer.
Optional 

SPC

 Set Masters available for pre-setting indicators to a nominal offset.
INDICATOR ADAPTORS
Component Engineering makes an adapter that provides additional length for guiding a Mitutoyo 543-683B indicator when measuring surface data. The adapter slides over the indicator stem and is held in place by a small setscrew. The adapter body is made of tool steel hardened and ground to work with any of our Triggers, 3rd axis probes or set master blocks.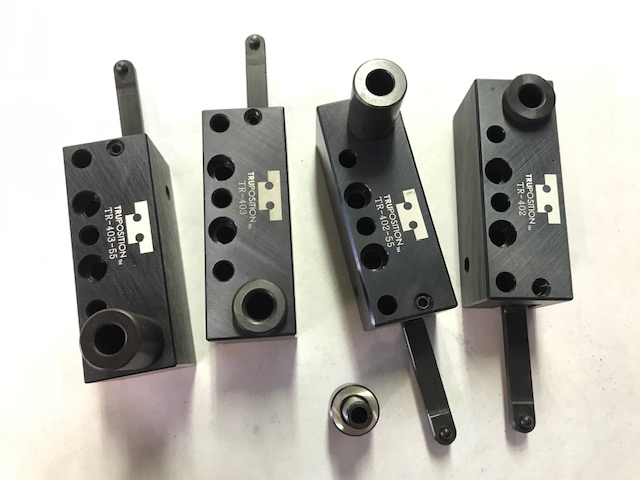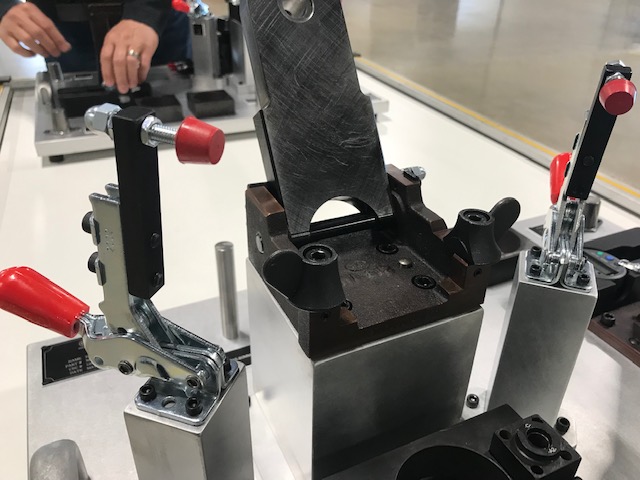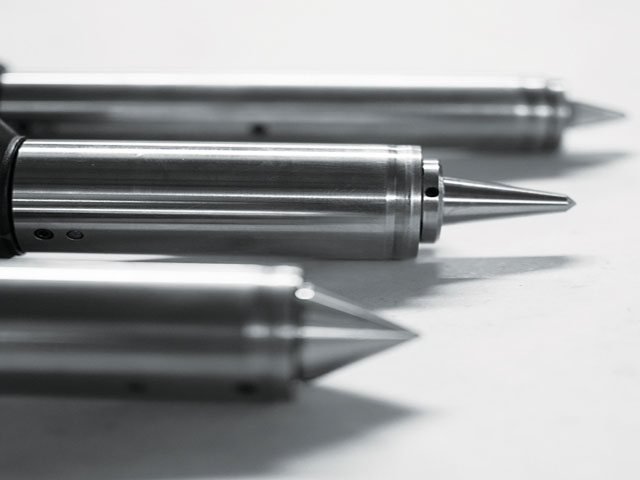 As we rapidly expand our manufacturing in Michigan, we have looked for strong partners in the quality check industry. Component Engineering has stood out as a knowledgeable, customer-focused provider of quality solutions, and has demonstrated their commitment to our success by being a collaborative, flexible, timely, cost-conscious and technically savvy partner.
-Tesla Motors, Project Manager
Component Engineering and Herman Miller have a very good working relationship. They are good, creative and collaborative partners in gauge development, and have competitive prices and always meet or beat their timing.
-Herman Miller, Senior Engineer
We are closely partnered with Component Engineering. They have done a great job for us, and I would not hesitate to use them as they are innovative, practical, make quality gauges, and are easy to work with.
-Jireh Metal, Quality Manager