Automated Inspection
Delivering consistent quality parts on time is essential to your business and your brand. Our Automated Inspection solutions are designed to ensure finished parts meet customer defined tolerances, specifications, and performance expectations.
By leveraging the dimensional and surface features quality inspection expertise of Component Engineering with the automation partnerships and expertise of our sister company, Orka Automation, we help our customers create high performance manufacturing environments that increase efficiency, reduce risk, and deliver quality finished parts, 100% of the time.
STANDARD FEATURES AND CUSTOMIZATION OPTIONS
WORK CELL – Frame with enclosure and safety features; Fixture with pneumatic clamping; Controls, including programming, wiring, and integration; Part Master
USER INTERFACE – Custom User Interface with Controls
ONGOING SUPPORT – Replacement Parts; Operation and Service Manual; Operator Training and Support
INSPECTION TECHNOLOGY – Air Gage, Vision, Laser, TruPosition Probe with custom tip
MATERIAL MOVEMENT – Conveyance; Robotic Load / Unload
MATERIAL TRACKING – Barcoding; Traceability Integration
DATA COLLECTION AND REPORTING – Variable Data Display with Report Options; Statistical Process Control (SPC) Trending
ADDITIONAL ENHANCEMENTS – Remote Programming and Monitoring; Multi-Part Testing Stations
AUTOMATED INSPECTION PLATFORMS
FUEL RAIL AUTOMATED INSPECTION PLATFORM
Automotive OEM's require 100% inspection, variable data collection and 100% traceability on all delivered fuel rails. Our Automated Inspection Platform meets those requirements with a lower investment in equipment and labor, and increased profitability.
Performance Highlights
100% inspection across all check points in less than 30-seconds
100% traceability
Repeatability and reproducibility of less than 10% on all features
CMM correlation
Capable of running RH/LH and V6/V8 parts on the same machine without mechanical changeover
Average inspection cost / unit = Less than $0.50
DIE CAST AUTOMATED INSPECTION PLATFORM
Die cast parts have tight tolerances, requiring highly accurate dimensional inspection. Surface defect detection is equally important to ensure consistent quality finished parts.
Our Die Cast Automated Inspection Platform includes options for contact and non-contact dimensional inspection, surface defect detection, and a broad range of advanced inspection and automation integration.
Dimensional Inspection
Clear Through / Diameter Check
Cylindricity
ID/OD
Parallelism
Perpendicularity
Profile
True Position
Defect Detection
Blistering
Feature Absence / Presence
Porosity of Machined Surfaces
Customer Defined Surface Defects
Tight Tolerance Defect Detection
ROLL FORM AUTOMATED INSPECTION PLATFORM
Roll formed parts require hole alignment and profile measurements are precise, weld nuts are present, and welds are inspected to ensure quality finished parts. Our Roll Form Automated Inspection Platform ensures finished parts meet end-customer requirements.
Performance Highlights
End-of-line inspection eliminates the need for time consuming fixture or CMM part checks
Average 25-second cycle time for 50 points of measurement
Designed to allow for at-build or future integration of robotic part load / unload
Cycle time enables future capacity expansion without additional inspection costs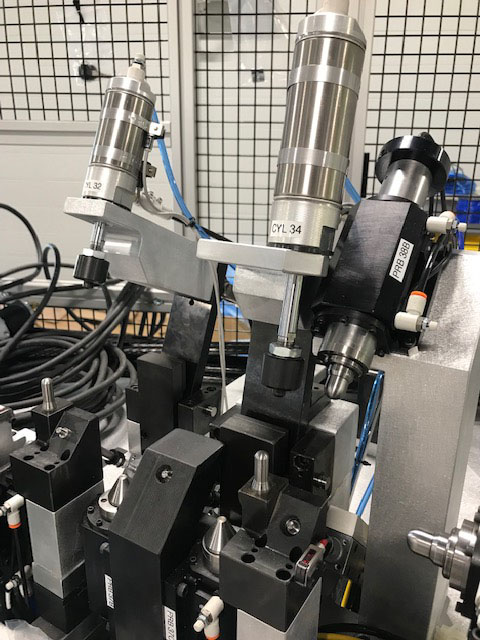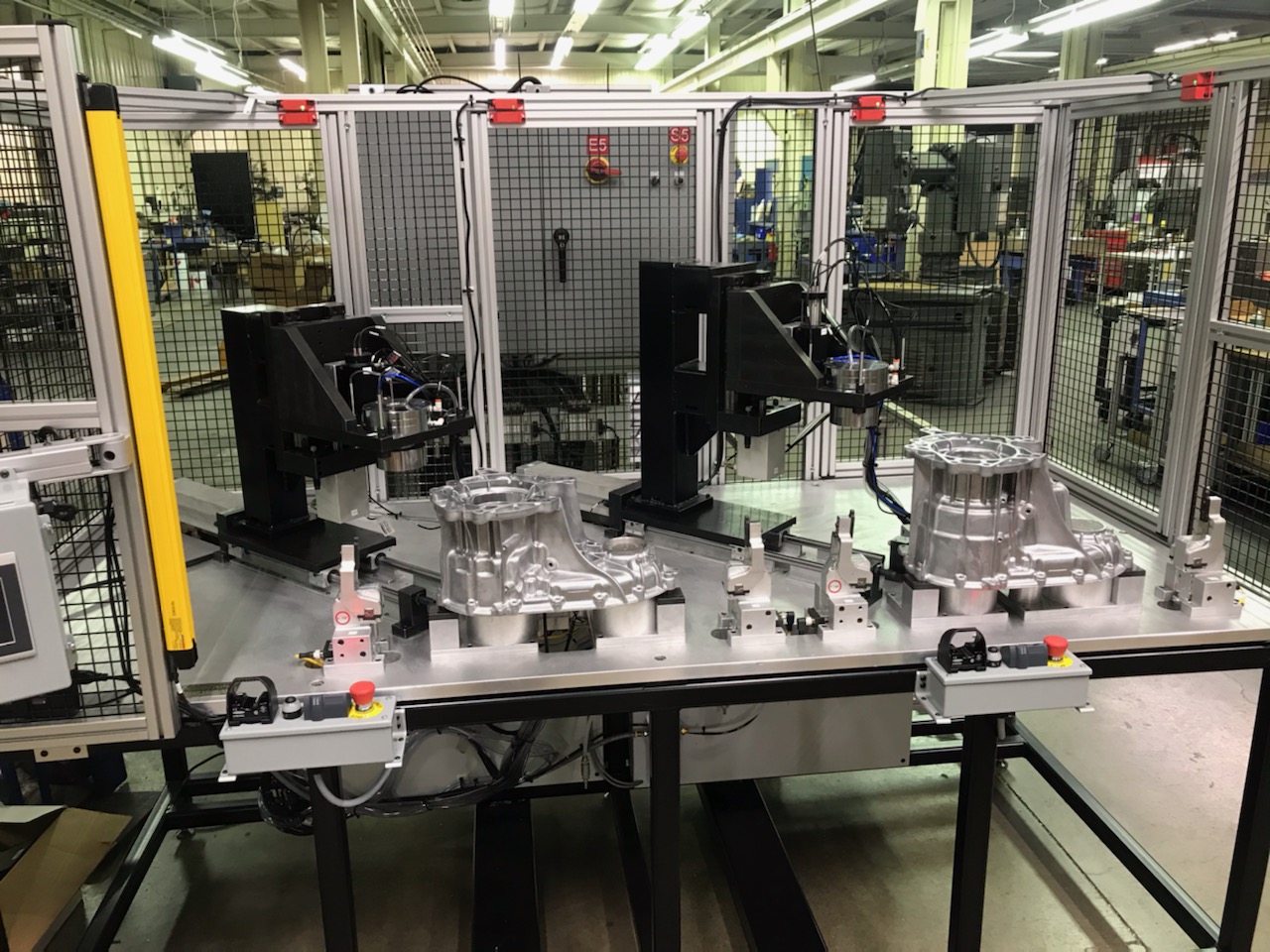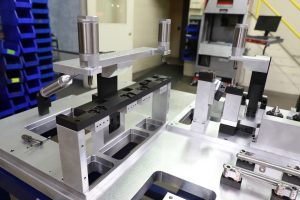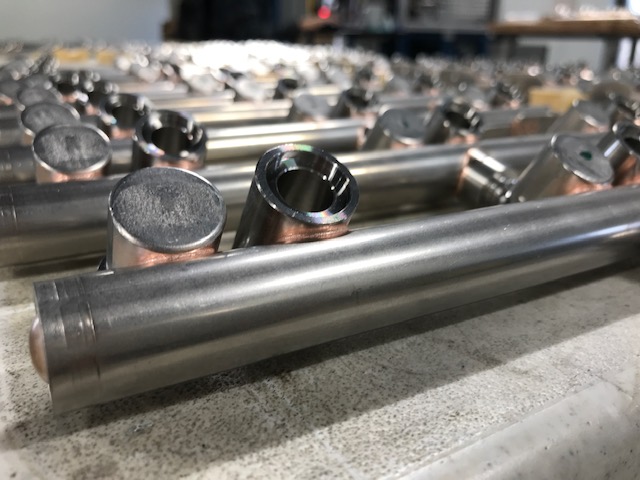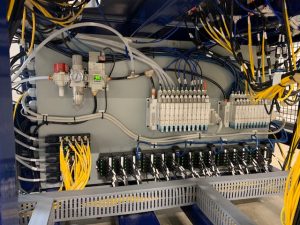 As we rapidly expand our manufacturing in Michigan, we have looked for strong partners in the quality check industry. Component Engineering has stood out as a knowledgeable, customer-focused provider of quality solutions, and has demonstrated their commitment to our success by being a collaborative, flexible, timely, cost-conscious and technically savvy partner.
-Tesla Motors, Project Manager
Component Engineering and Herman Miller have a very good working relationship. They are good, creative and collaborative partners in gauge development, and have competitive prices and always meet or beat their timing.
-Herman Miller, Senior Engineer
We are closely partnered with Component Engineering. They have done a great job for us, and I would not hesitate to use them as they are innovative, practical, make quality gauges, and are easy to work with.
-Jireh Metal, Quality Manager